The Perrott Tree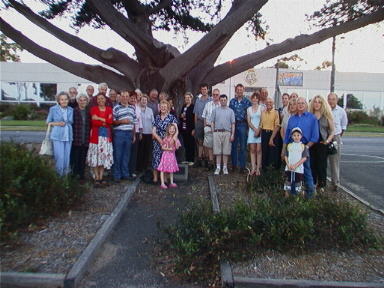 Society members and members of the Perrott family participated in a commemoration ceremony marking 100 years since the planting of the Perrott tree, that is now outside the Hastings office of the Mornington Peninsula Shire.
The tree was planted by Alice Maud Mary Perrott, a great-grandmother of Shirley Davies, who was then Vice President of the Society.
The tree at that time was outside the Perrott Butcher's shop.
This can be read about in the book "Hastings People and Places Volume II". Please refer to our 'Books for Sale' page.